Retaining Walls
Seismic Retaining walls is a specialised division of Seismic with a focus on residential engineered retaining walls.
Our full service includes
Initial consultation and cost estimate by Seismic team member

Free engineer inspection to determine council consent (if required)

Fee proposal including engineers report and cost estimate update (if required)

Multiple construction method pricing

Consent application

Professional construction service
Your retaining wall quote includes consent, design, excavation, drainage and backfill with no hidden extras!
Depending on your site your options can include timber tongue and groove, Allen Block or gabion rock baskets for a unique landscape feature.
Gabion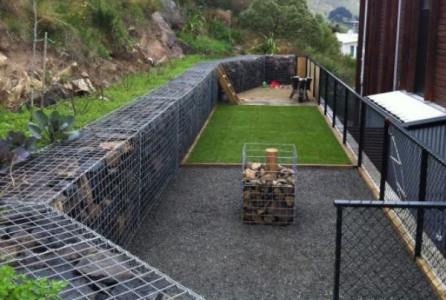 Timber